The following four local electrical utilities in Lane County, Oregon are the heart of the Eugene-Springfield JATC:
The four utilities, or "training agents", joined together in 1967 and entered into a certified training agreement with the State of Oregon Apprenticeship & Training Division (ATD), a branch of the Bureau of Labor & Industries (BOLI).
The Eugene-Springfield JATC is comprised of: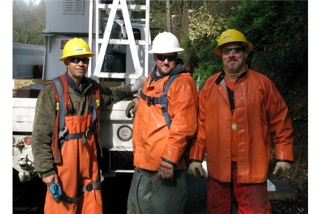 Committee Members consisting of two representatives from each Training Agent - one employer and one employee. Each have voting rights.
Two officers, a Chairperson and a Secretary, elected by the voting committee.
Alternate members identified by each training agent in the event that regular members are absent.
Three Associate Members from the International Brotherhood of Electrical Workers, Local 659.
One Committee Coordinator responsible for record keeping, meeting preparation and general administrative support for both the apprentices and committee members.
An Apprenticeship Representative from the State of Oregon Apprenticeship and Training Division. This person provides guidance on industry standards and training guidelines, and works closely with the committee.