The fundamental job of an outside electrical lineman is to build, install, maintain, troubleshoot and repair electrical power systems. Lineman work from the point of power generation all the way to the residential or commerical meter. A lineman works on both overhead lines and underground vaults.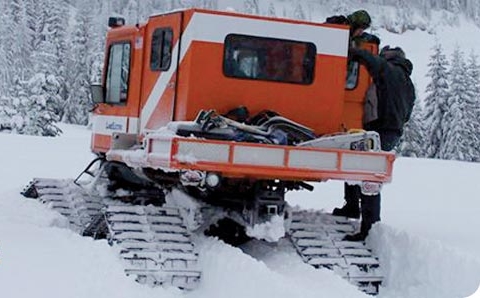 The duties of an outside lineman vary widely and include planning and initiating projects, setting power poles, stringing new wire or maintaining old wire, installing insulators, transformers and other equipment. Electrical Lineman operate avariety of equipment related to power line construction and maintenance including digger derricks, backhoes, dump trucks, tensioners, pullers and cranes. Training and certification for operating these types of equipment is part of the on-the-job experience.
The electrical lineman job is an exciting, yet challenging job. Lineman are required to climb high on outside towers and poles during all seasons and weather conditions. Since they are frequently working with energized high voltage systems, safety is the number one priority to protect themselves and their co-workers. This program requires integrity, strength and stamina, critical thinking and good judgement.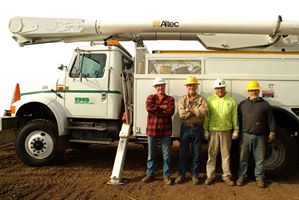 Electrical Lineman Standards


MA #3007-0284

Electrical Lineman Minimum Qualifications
Must be 18 years or older

Must have a high school diploma or GED

1,000 hours of ground time with the training agent
Term of Apprenticeship
Minimum of 6,000 on-the-job training hours

144 hours of related/supplemental instruction per year
Job Outlook - US Department of Labor
Line Installers & Repairers